It's Monday. Let's Cure Those Blues with Chelsea's 2019/20 Concept Kit. Their Away One.
Right now, Chelsea is sat in second place. They're on the same number of points as title holders Manchester City, and there's the rest of the season to play for. Fans will have their eyes firmly set on the 2018/19 season and won't even want to think about next year. We at UK Soccer Shop, however, want to start thinking about next season. Which kits are we going to see and which are just a flight of fancy? Concept kits are perfect for working out what we're likely to see on the field in 2019/20.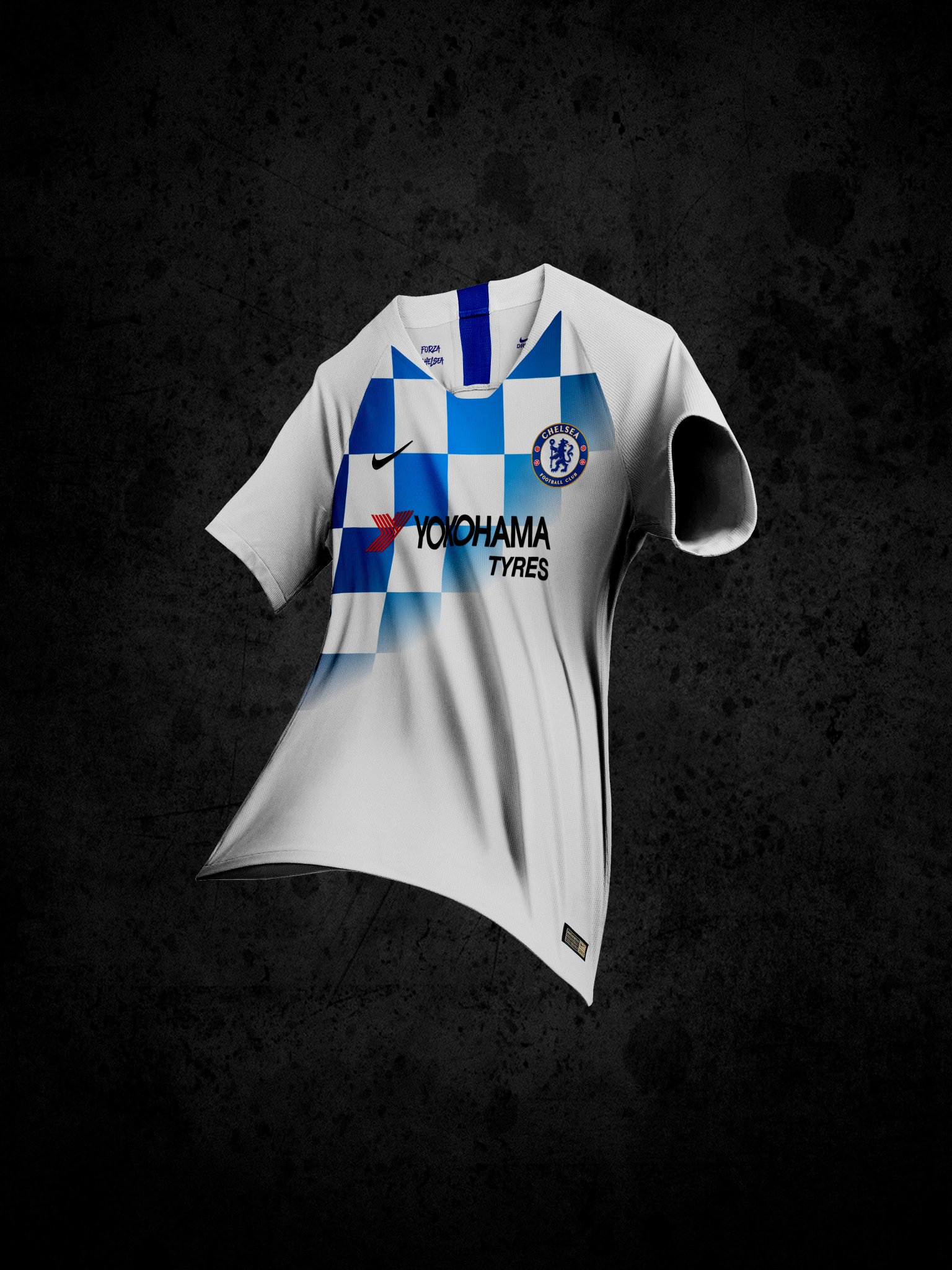 The away kit is white. Running diagonally across the top of the chest is a blue and white checkerboard pattern. This pattern acts as the perfect blank canvas for the club's crest, Nike's iconic Swoosh, and Chelsea's main sponsor. On the flip side, these elements appear a little overshadowed by the checkerboard design. The pattern fades in and runs up to the simple neckline. The sleeves remain white, and the nape is a vertical blue rectangle.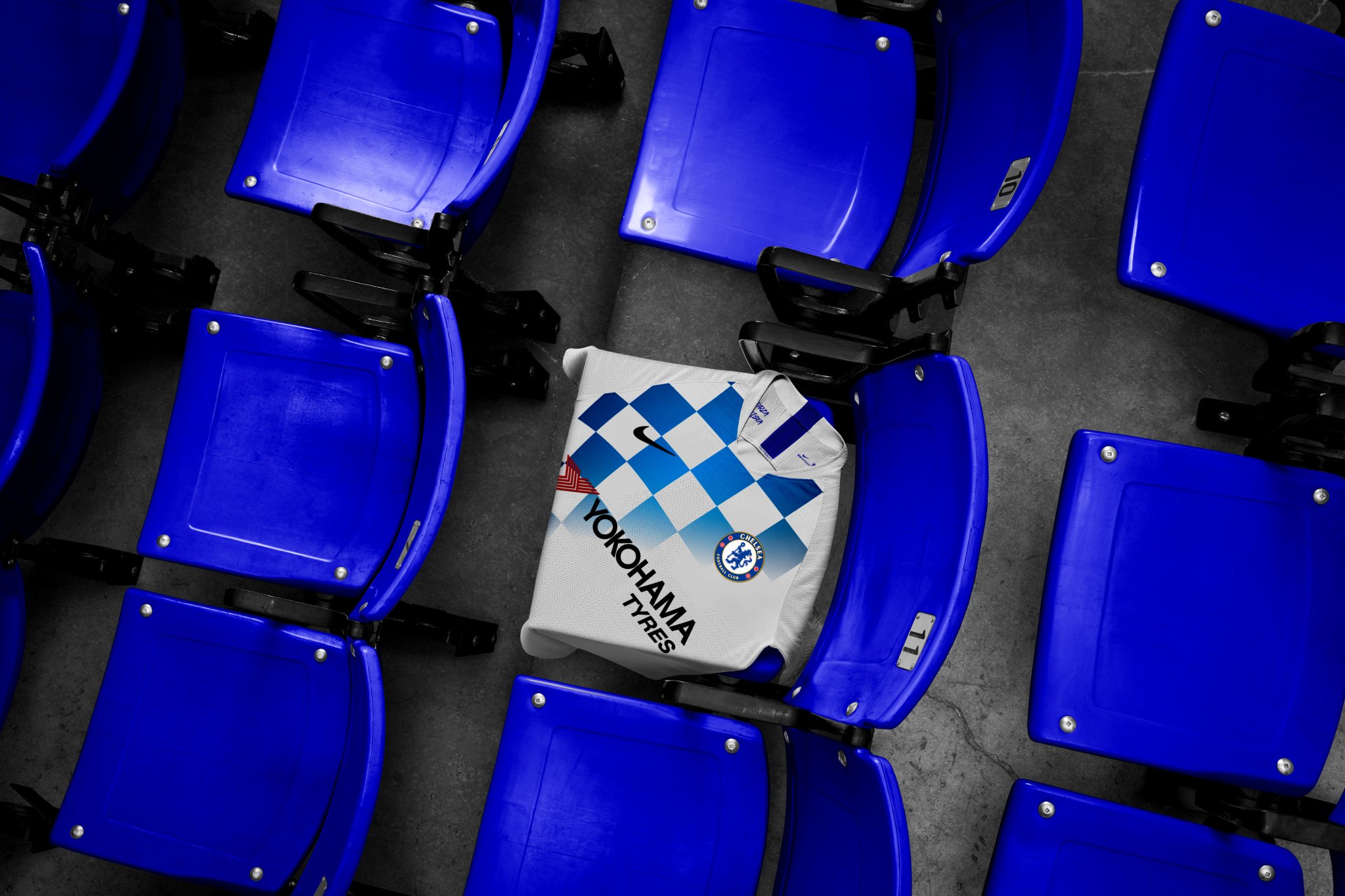 It's unlikely that this design will be used by Nike. It might not even be seen by the international kit designers. We just wanted to make you aware of this excellent, if slightly muddled, design.