Here are Everton's 2019/20 Concept Kits.
They're currently sat in 11th place. That certainly isn't ideal. However, they're on double figures in terms of points, so fans shouldn't be too worries about the drop. Furthermore, their next game is against Crystal Palace, a game that they'll surely think is winnable. While the club is looking towards the next game, we at UK Soccer Shop are looking towards next season. No, we aren't wishing time away, we are simply enjoying the kit designs that are pushed across our digital desk. Everton's 2019/20 concept kits are like placing a bet on what the team will wear next season. It's kind of exciting, in the way that painting a wall eggshell white is exciting.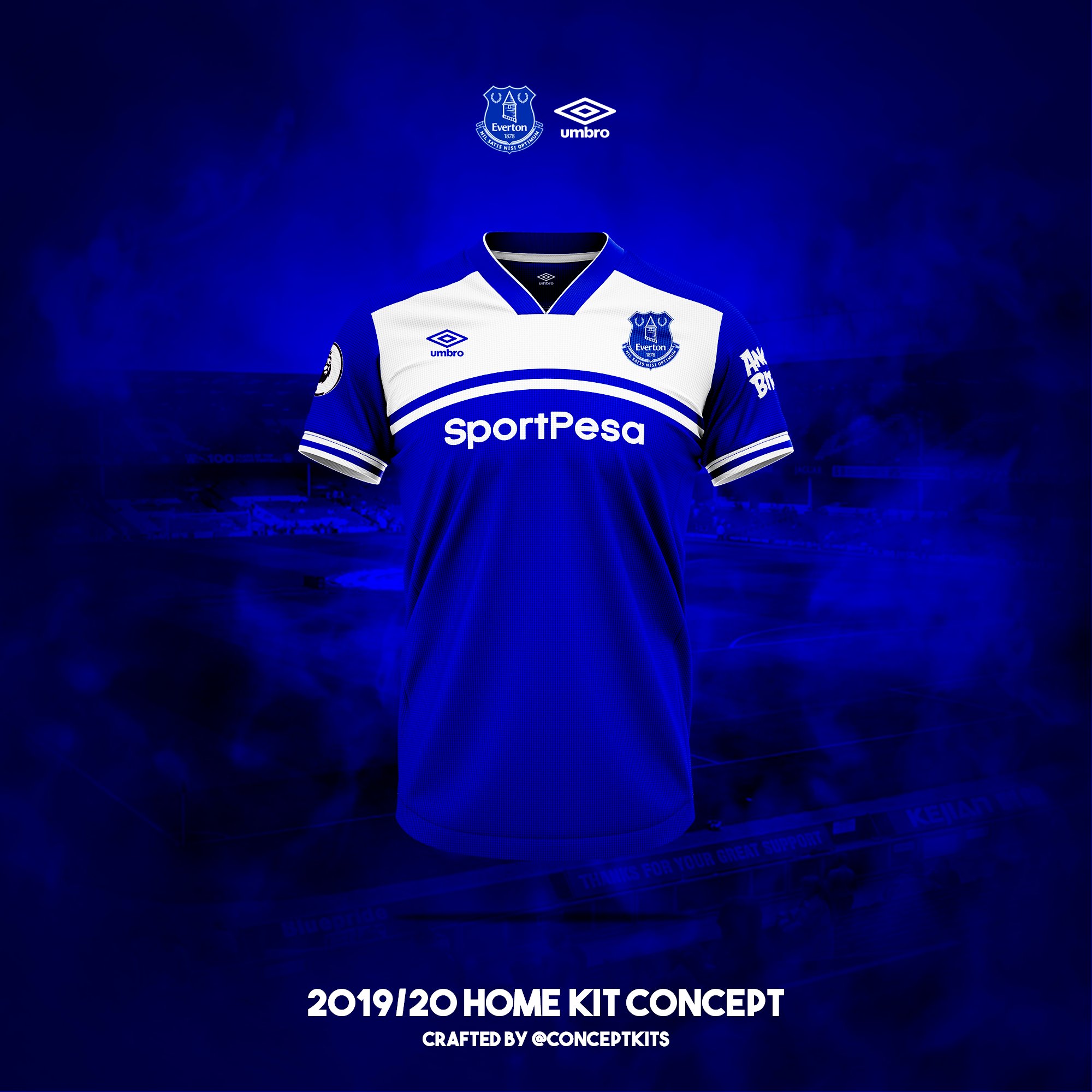 The home kit is blue. This isn't a departure from normality, however, the white across the chest, which is broken up by a curved blue line is excellent. Furthermore, the simple blue neckline appears almost classical, without impeding on the wearer's comfort, and two white stripes border the bottom of each sleeve. Everton's 2019/20 concept kits are off to a great start. Now let's see the away jersey.
Sometimes an away kit will just be an inverted version of the home kit. Not here. The away concept kit features two blue lines that run horizontally across the top of the chest. The away kit's main colour is yellow and its secondary is blue. As well as the chest pattern, the bordering around each of the sleeves and the neckline is also blue.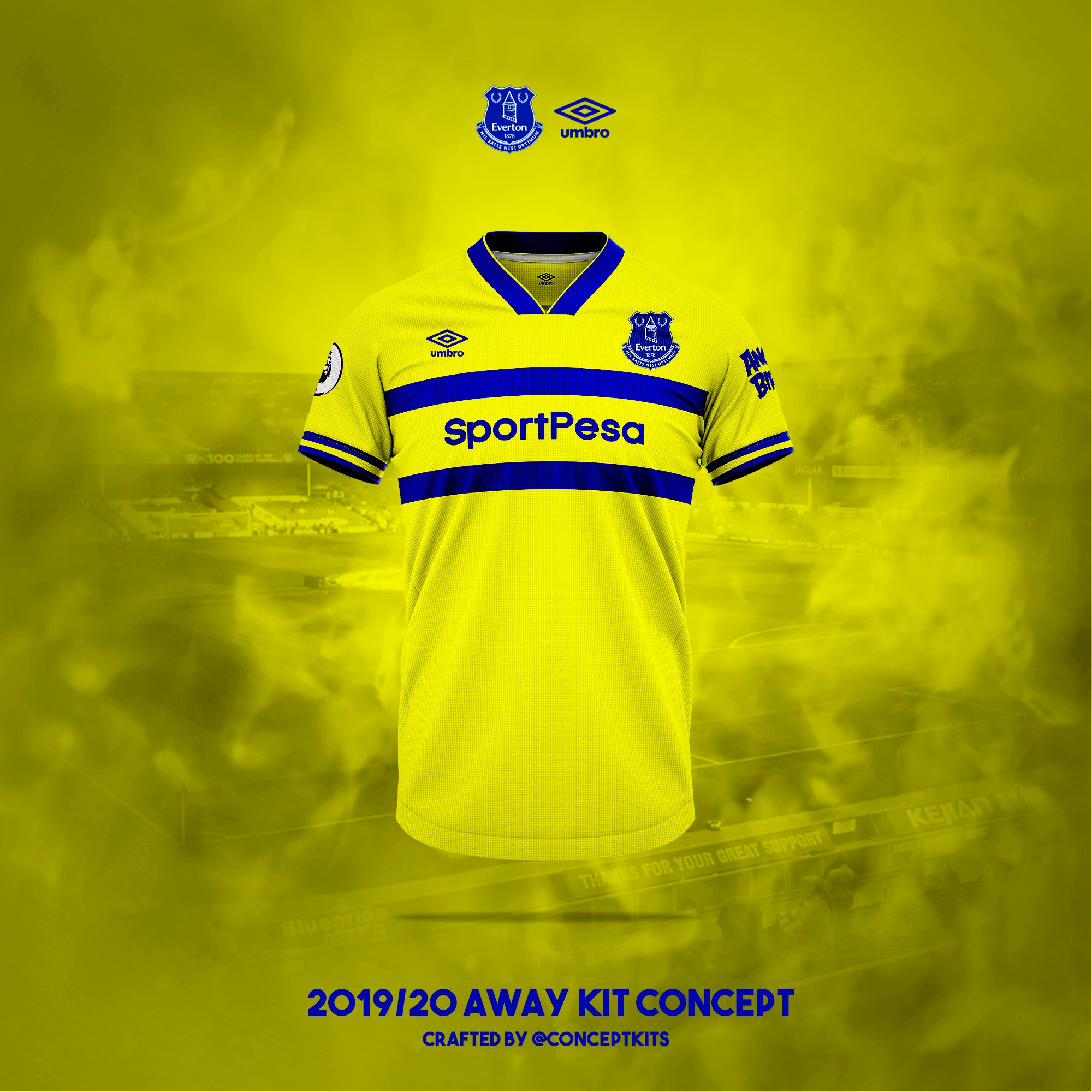 As we always say, it's unlikely that Everton's 2019/20 concept kits will materialise. It's unlikely that Umbro will even take notice, however football fans love to hope. One fan noted 'Awesome! Umbro, take a good look at these concept kits. They are much better than the current kits!'
What do you think?